Categories:
Other Brands
At Saint Laurent, you can expect nothing less than ultra chic and gorgeous handbag. And recently they have also introduced brand-new minimalistic shopping bags. One of them is the Large Shopping Tote. Now there is more good news. For the Cruise 2018 Collection, the fashion house just released the Saint Laurent Niki Shopping Bag. This is an oversized and sophisticated handbag with a touch of vintage.
The Design
There is much to tell about the Niki Shopping Bag. While the Large Shopping Bag is made to look modern, easy and ready for the future, this Niki Bag is crafted to take you back in time. It's designed in Monogramme with Chevron Quilting.

But what's more interesting is the calfskin leather; it's crumpled just like the aged calfskin leather of the Reissue 2.55 Bag. The crumpled-effect makes it look like its been worn, which is a part of the vintage appeal.
By the way, Saint Laurent calls this type of calfskin leather, the vintage leather.
This bag is also embellished with antiqued silver hardware, but you can also call it black metal hardware. And for the final refinement, it comes with the signature YSL monogramme charm, which is crafted in black leather, the YSL logo has the same shade as the chain strap.
We know that Saint Laurent has done their research when creating each handbag. They know what we want, which black on black handbags. The black on black design is basically a black leather handbag combined with black on black metal hardware, maximizing the classic look.
The Interior
This shopping bag is obviously roomy. The interior is made with one central compartment, one open inside pocket and one zippered inside pocket.
The Sizes And Prices
The handle is measured 26 cm drop, the bag is sized 35 x 28.5 x 11 cm and it's priced at $2550 USD, €1950 euro, £1675 GBP, $3485 AUD, $19900 HKD via Saint Laurent boutiques.
More Images
comnum(0) tbcount(0) tbcount(303)
Categories:
Other Brands
Karolina Kurkova looks ready for her closeup on the January 2018 cover of ELLE Russia. The Czech model covers up from the cold in a wool and mohair jacket from Miu Miu with pink Versace sunglasses. Inside the magazine, Karolina models colorful winter outerwear from the designer collections. Photographed by Gilles Bensimon and styled by Ekaterina Mukhina, the blonde impresses in designs from the likes of Marc Jacobs, Michael Kors Collection and Max Mara.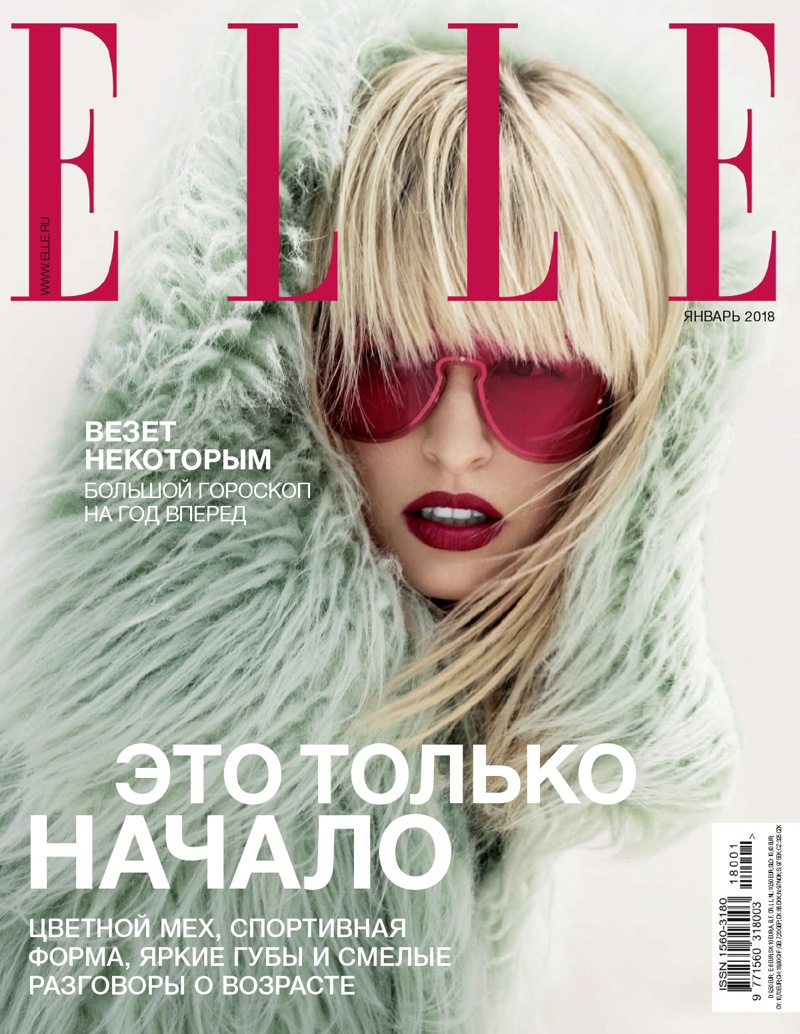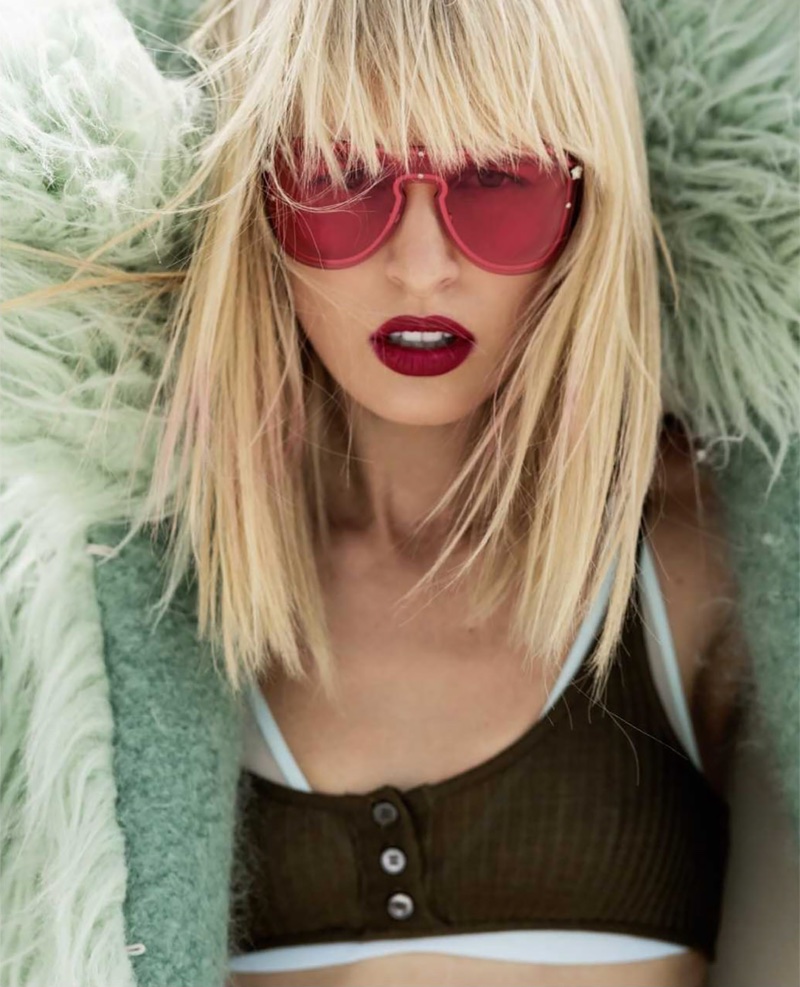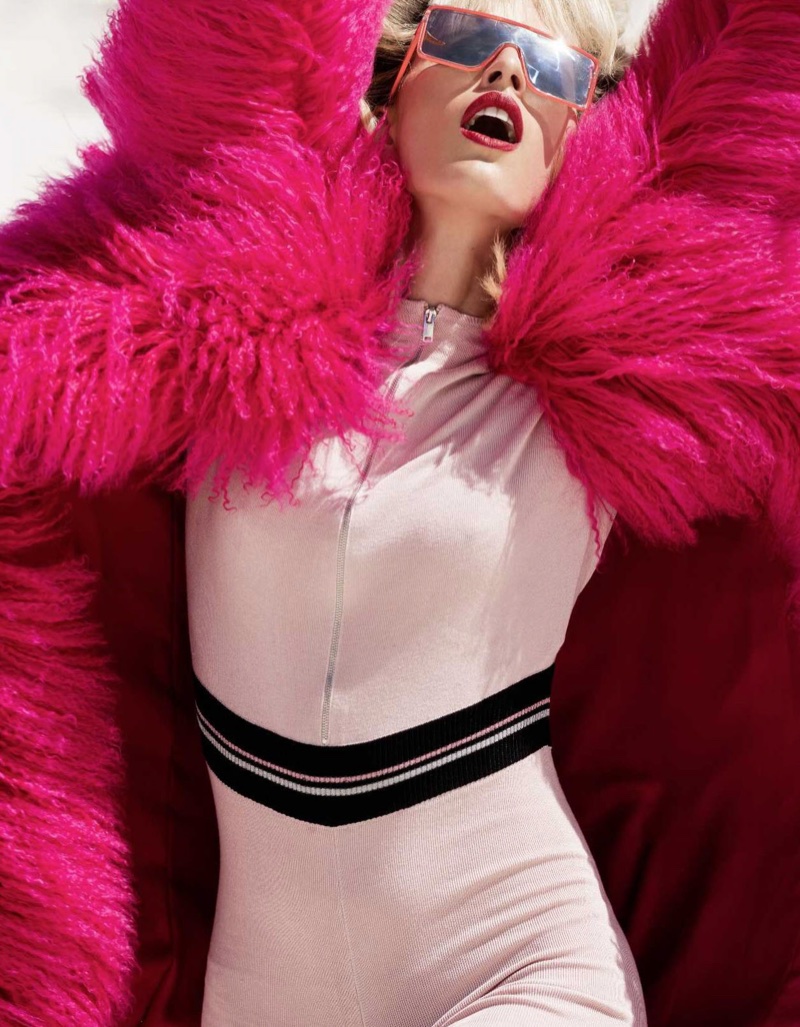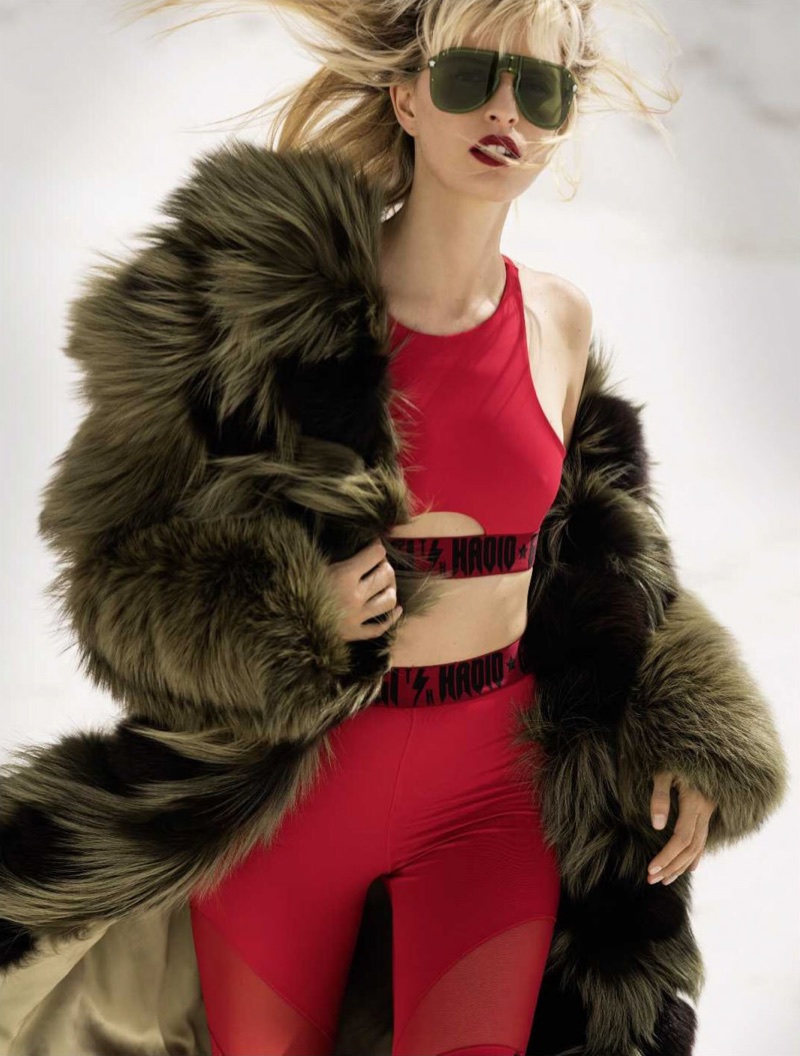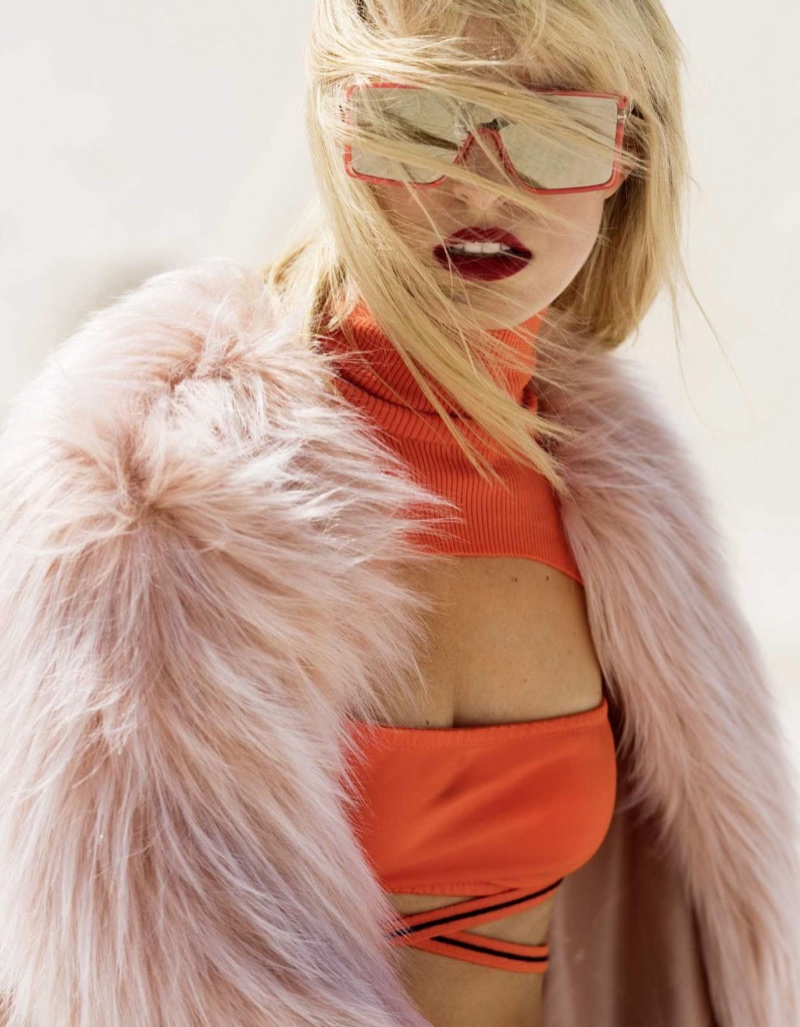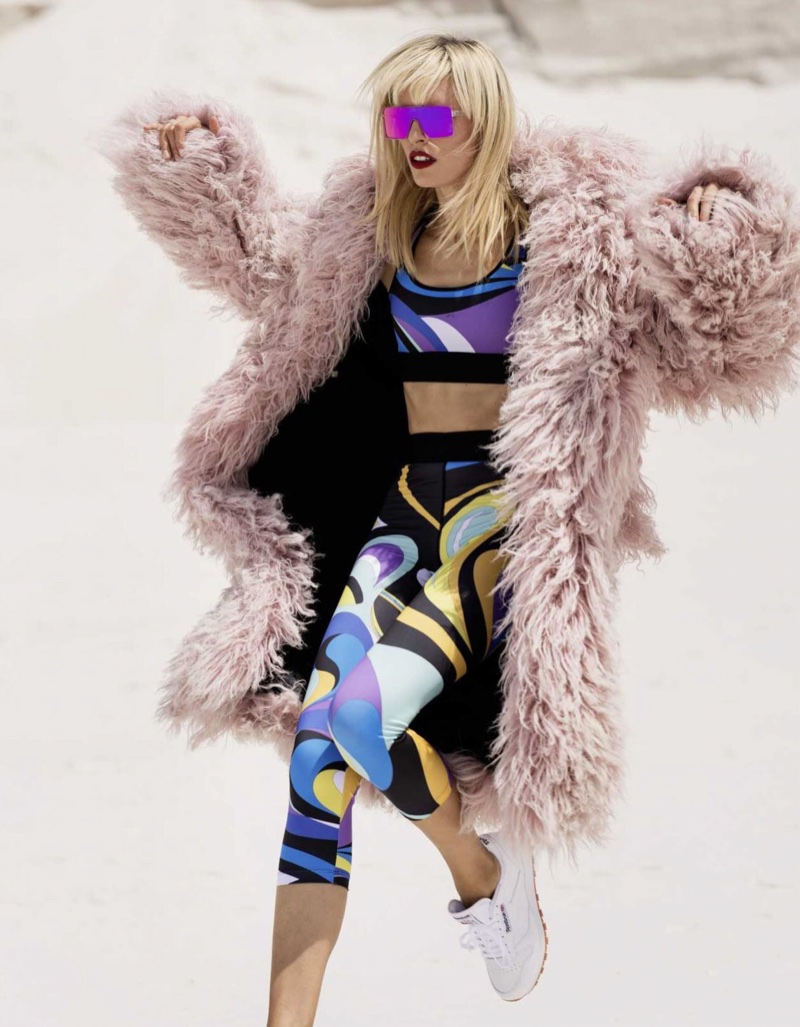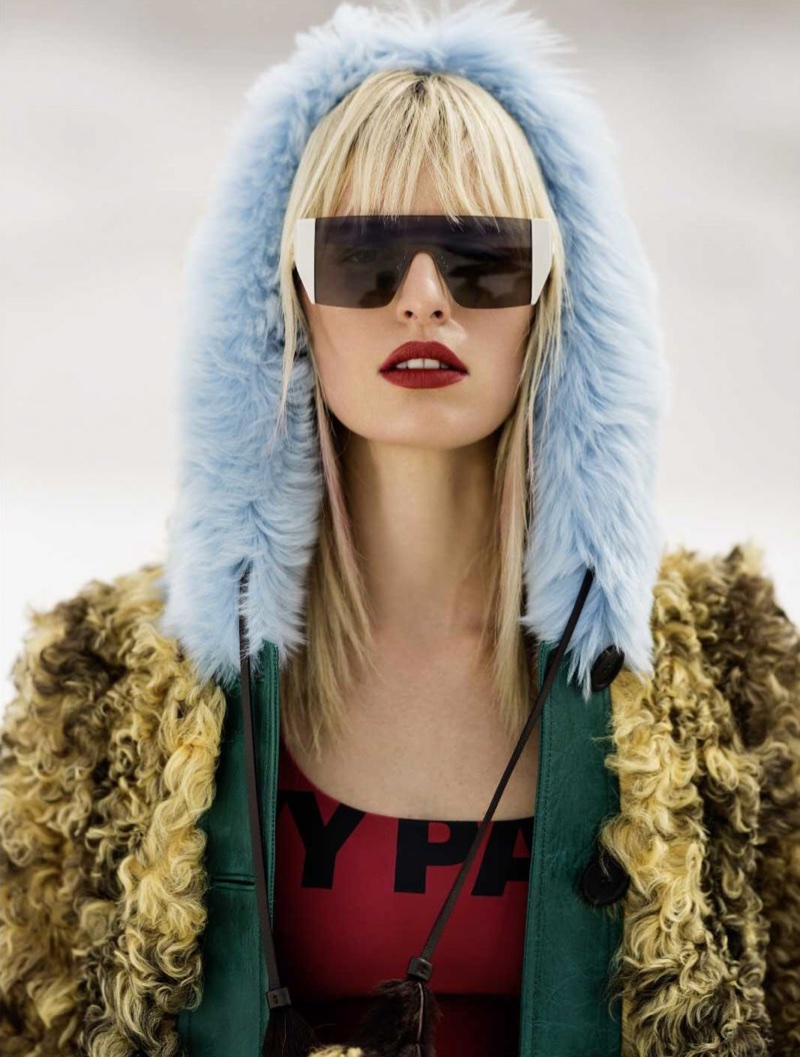 comnum(0) tbcount(0) tbcount(302)
Categories:
Other Brands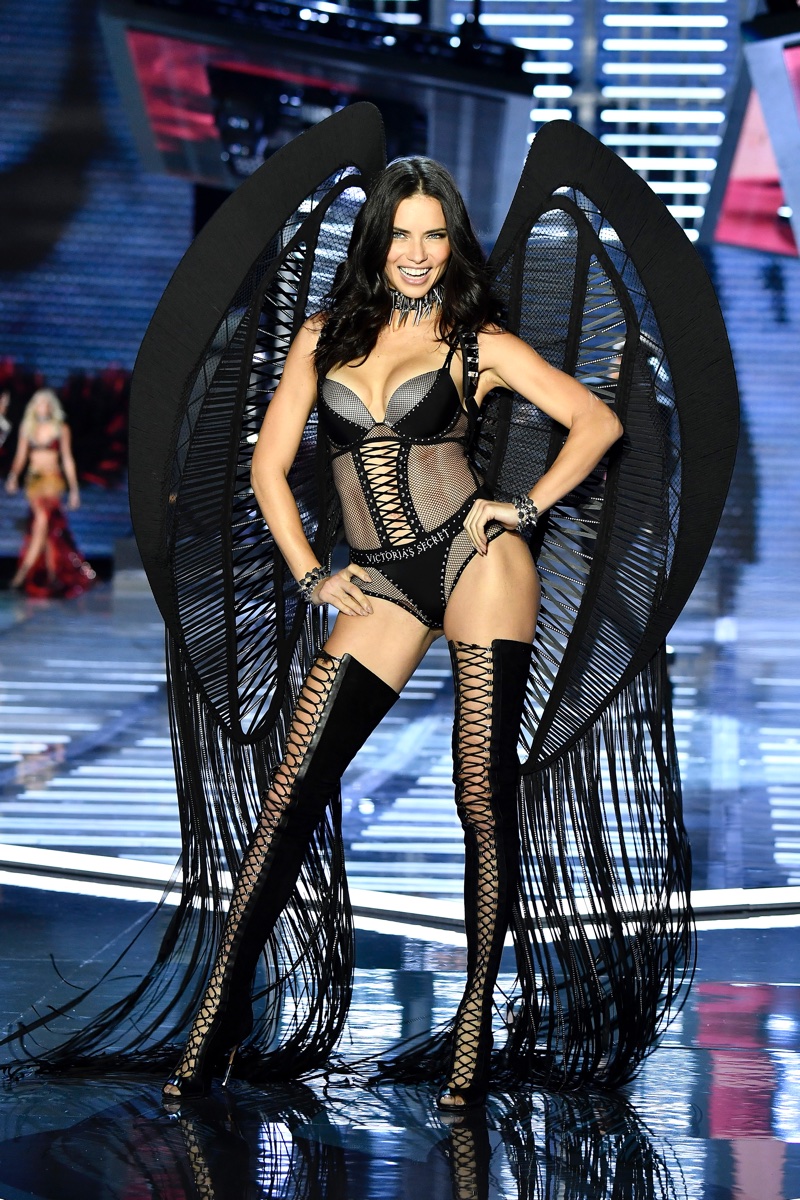 Adriana Lima at the 2017 Victoria's Secret Fashion Show
Less than a month after Alessandra Ambrosio announced her retirement from Victoria's Secret, the lingerie brand may lose another veteran Angel. Adriana Lima's recent Instagram post has the internet buzzing due to a few statements. Specifically, she shared that she did not want to take her clothes off anymore for an "empty cause".
"I had received a call for the possibility of filming a sexy video of me to be posted and shared [on] social media. Even though I have done many of this type, something had changed in me," she wrote on her account.
IS ADRIANA LIMA LEAVING VICTORIA'S SECRET?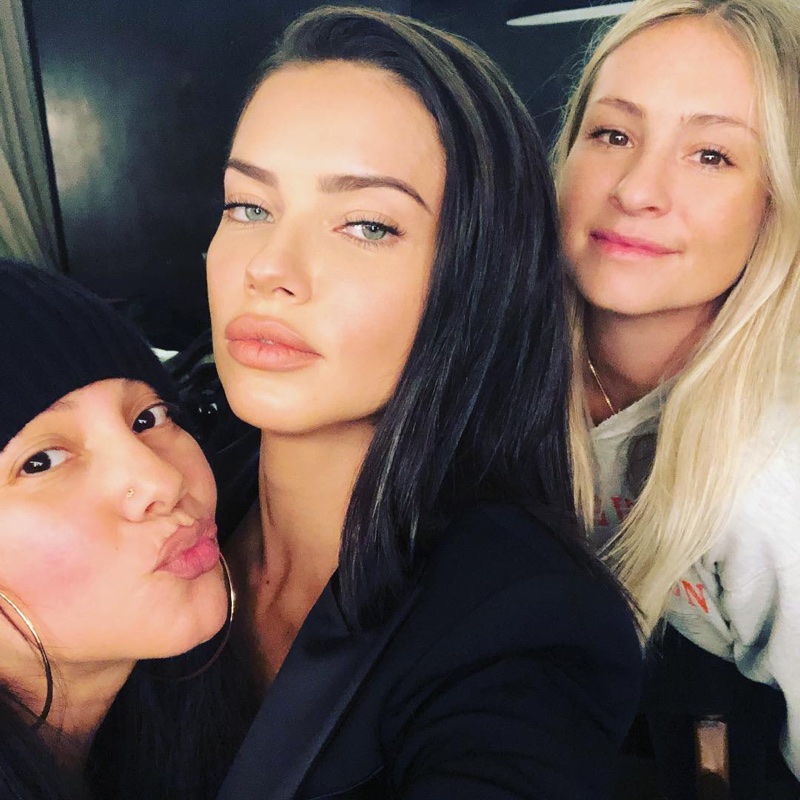 Model Adriana Lima. Photo: Instagram
Adriana continues, "A friend approached me to share that she was unhappy with her body [and] it made me think…that everyday in my life, I wake up thinking, how do I look? Was I going to be accepted in my job? And in that moment I realized that the majority of women probably wake up every morning trying to fit in a stereotype that society/[social media]/fashion etc imposed."
"I thought that's not a way of living and beyond that…. that's not physically and mentally healthy, so I decided to make that change….. I will not take of my clothes anymore for a empty cause…..
comnum(0) tbcount(0) tbcount(318)
Categories:
Other Brands
Chanel has just figured out a new way to poke our bag obsession. They are now converting the topic of each collection into a beautiful charm. Last season they introduced the Chanel O Cases with Cosmo Charm and now for the Cruise 2018 Collection, they have released the Chanel Chevron O Cases with Ancient Greek Charm.
The Design
Just like the Classic Flap Bag, the Chanel O Case is one of the house's classic handbags. So it doesn't need any introduction. But we do like to note that besides the new embellished charm, the Chanel O Case for this season has been slightly altered.
The most important change is the new leather; these Chanel O Cases have been made in grained lambskin. Now we're familiar with the smooth and soft lambskin, but grained lambskin? It's perhaps Chanel's new experiment so you can enjoy both the softness and the luxurious feel of the grain.
The center is crafted with the signature CC logo but in vintage gold hardware. This bag is refined with Chevron Quilting, which looks as beautiful as the Diamond Quilting version. It also comes with a new limited edition Ancient-Greek-Inspired charm, which is only available for this season. The symbols on the charm include the Greek Temple mirroring the famous Parthenon, which was built in dedication to the goddess Athena (the virgin Goddess of Wisedom). The little owl is also known as the Athene Noctua, which traditionally accompanies Goddess Athena or Minerva.
The Interior
The interior of this Chanel O Case is just like the other versions. Inside you will find one large space to store your basic stuff.
The Sizes And Prices
Style code A82545, measuring 7.9' x 10.8' x 0.4' inches, priced at $1100 USD, $1550 CAD, €1105 euro, £1020 GBP, $1860 SGD, 146880 JPY, 5850 MYR via Chanel boutiques.
More Images And Colors
comnum(0) tbcount(0) tbcount(318)
Categories:
Other Brands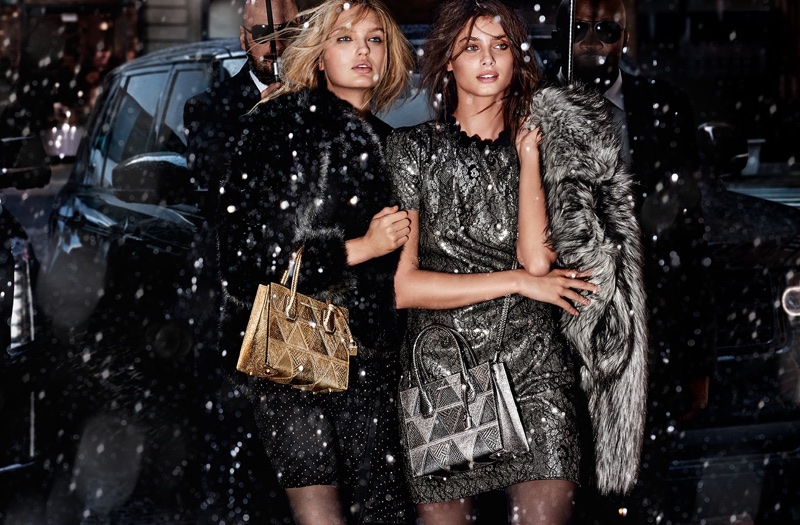 Romee Strijd and Taylor Hill star in Michael Kors' Holiday 2017 campaign
Models Taylor Hill and Romee Strijd look glamorous in the snow for Michael Kors' Holiday 2017 campaign. Photographed by Mario Testino, the pair head out on the town in super chic styles. From fur jackets to gold dresses and statement bags, these styles seriously up the party factor for any event. "Statement metallics and lavish accents create a glamorous girl-about-town aesthetic for the holiday season," the designer says about the new campaign.
Related: Mica Arganaraz Looks Perfectly Relaxed in Michael Kors' Resort 2018 Campaign
MICHAEL KORS HOLIDAY 2017 CAMPAIGN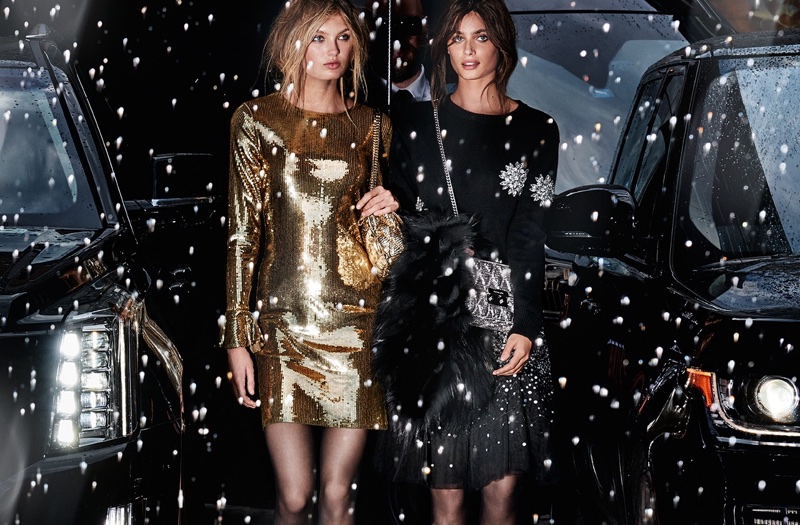 Michael Kors lets it snow in Holiday 2017 campaign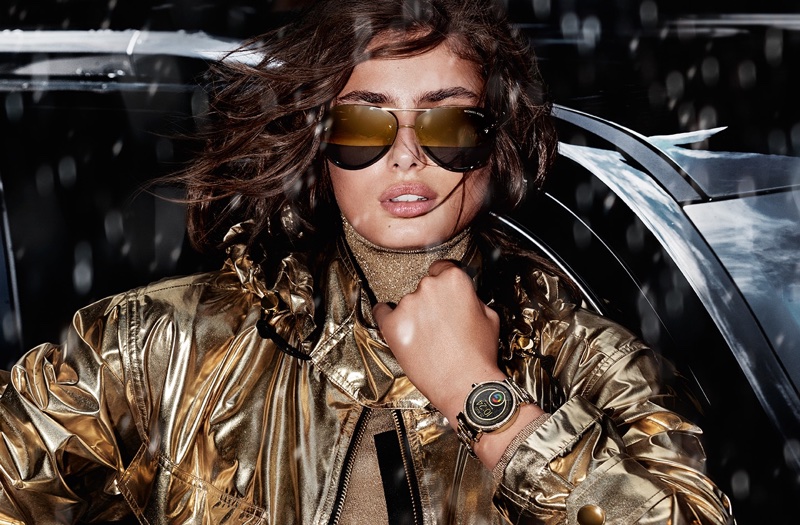 Taylor Hill wears chic accessories in Michael Kors' Holiday 2017 campaign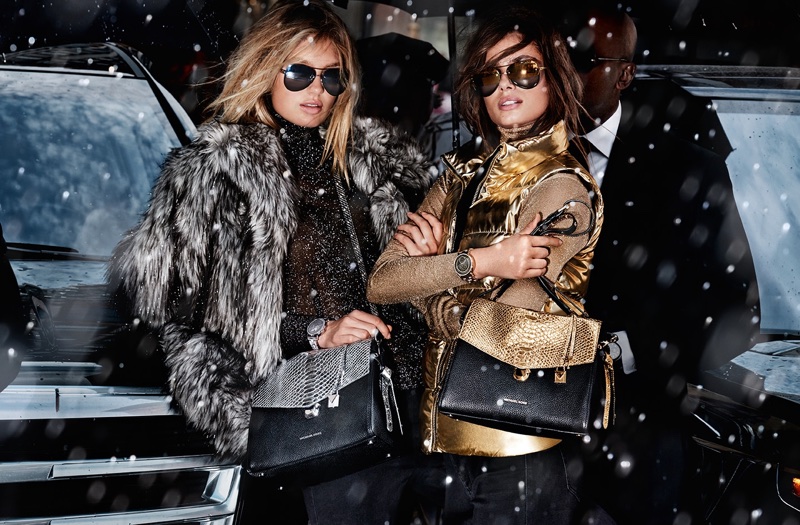 Michael Kors focuses on outerwear for Holiday 2017 campaign
comnum(0) tbcount(0) tbcount(291)
Categories:
Other Brands
Elena Perminova looks western chic on the December 2017 cover of Marie Claire Turkey. Photographed by Emre Dogru, the Russian beauty wears a wide-brimmed hat, Moncler fur jacket and white trousers. Inside the magazine, Elena heads outdoors wearing ruggedly chic looks. Stylist Ceylan Atinc makes sure the blonde model shines in plaid prints, fur jackets and winter accessories.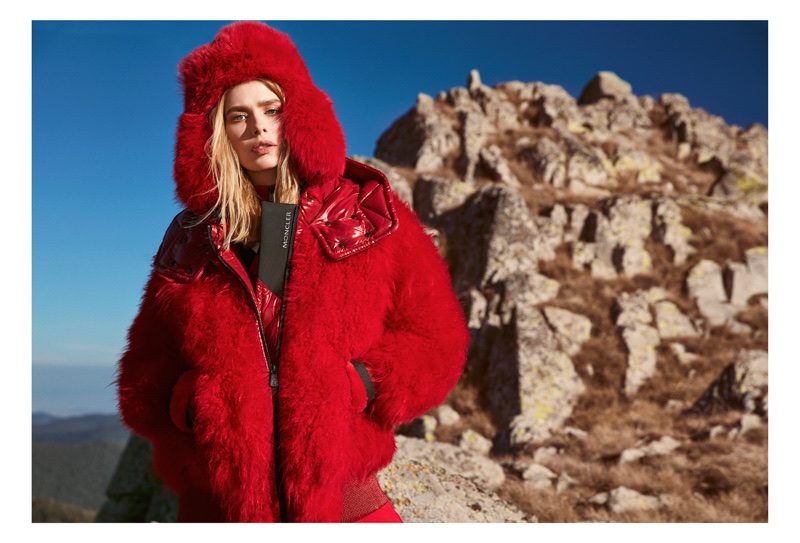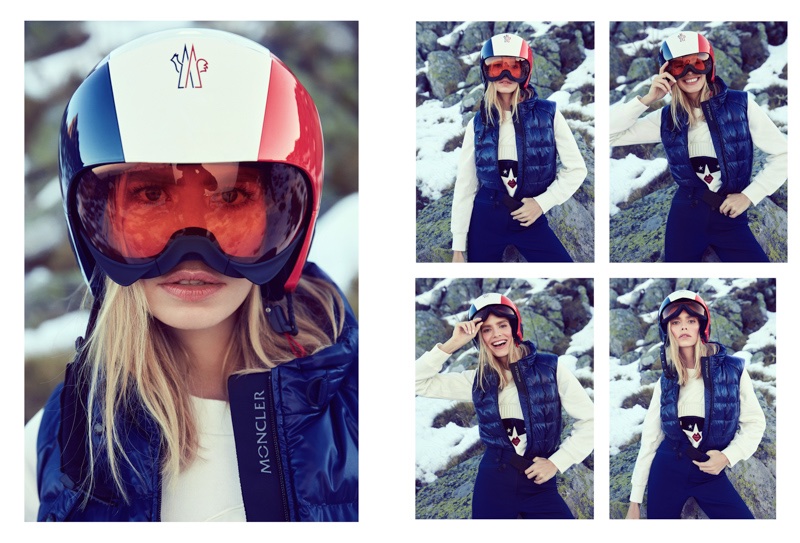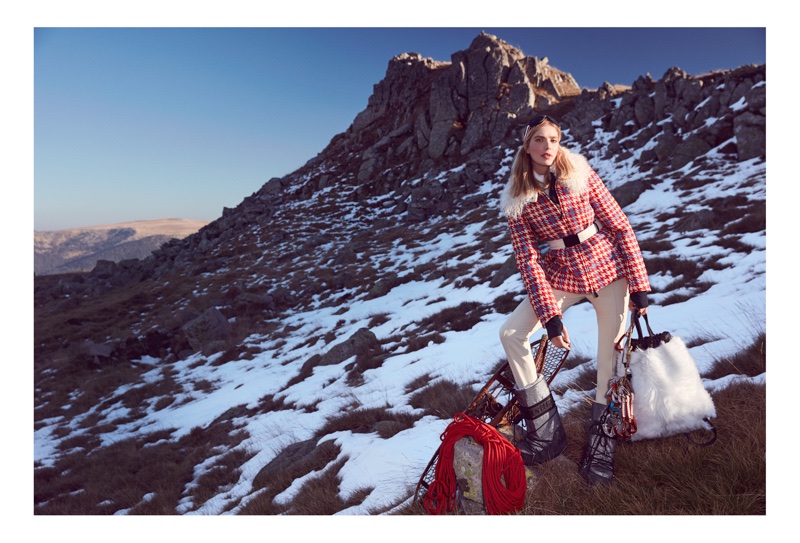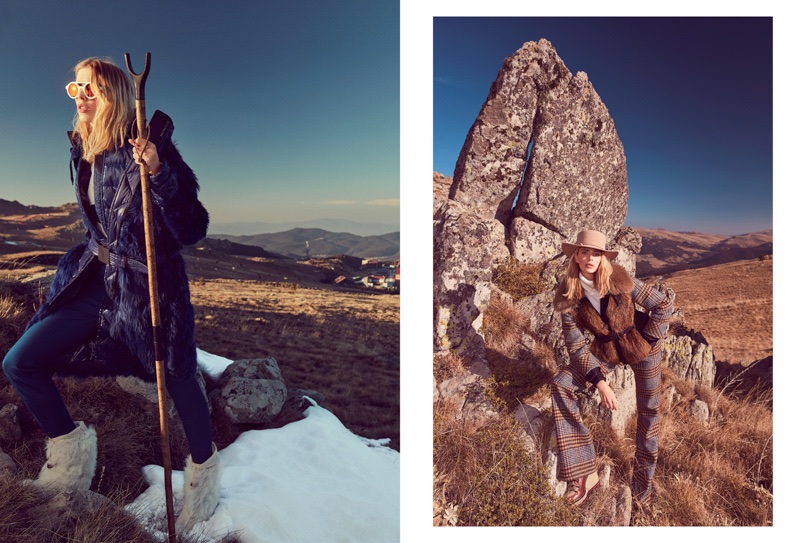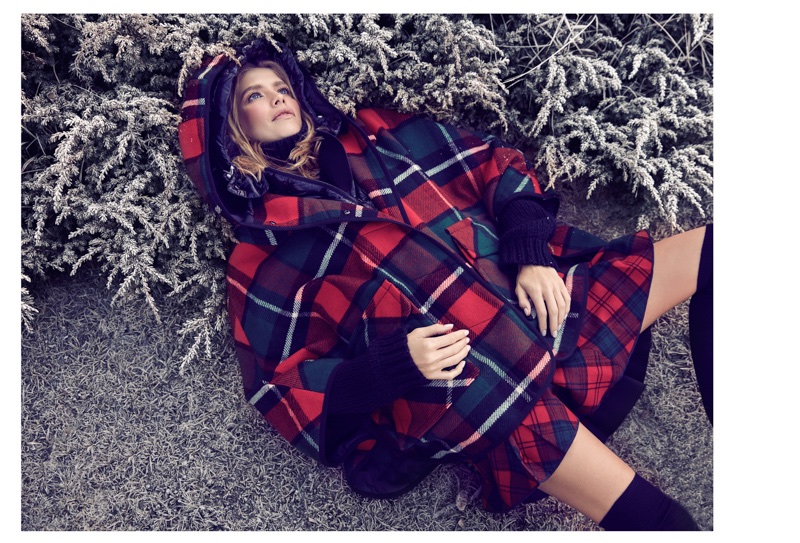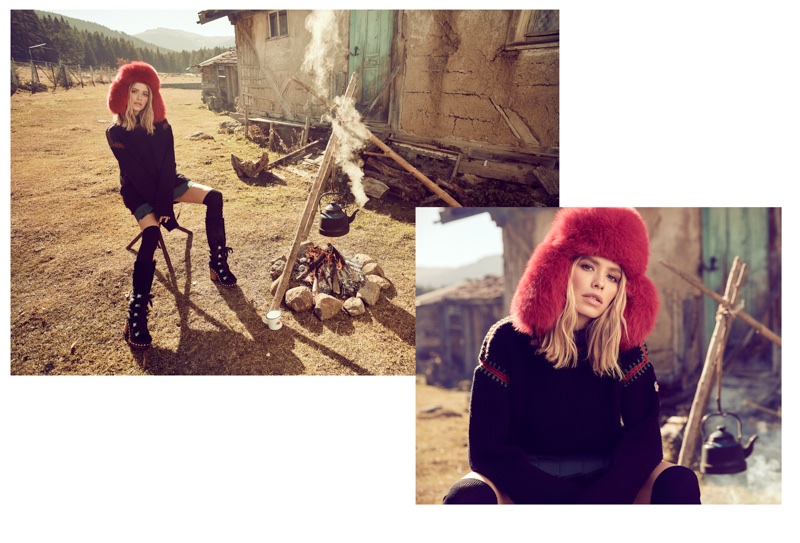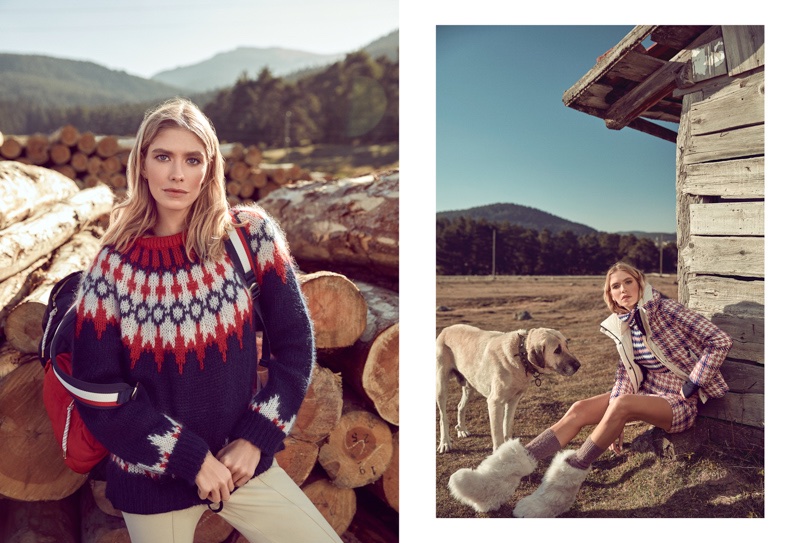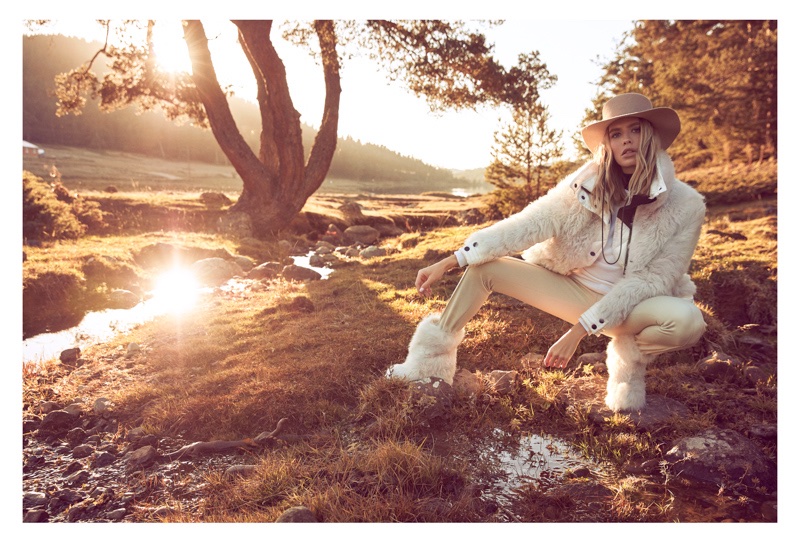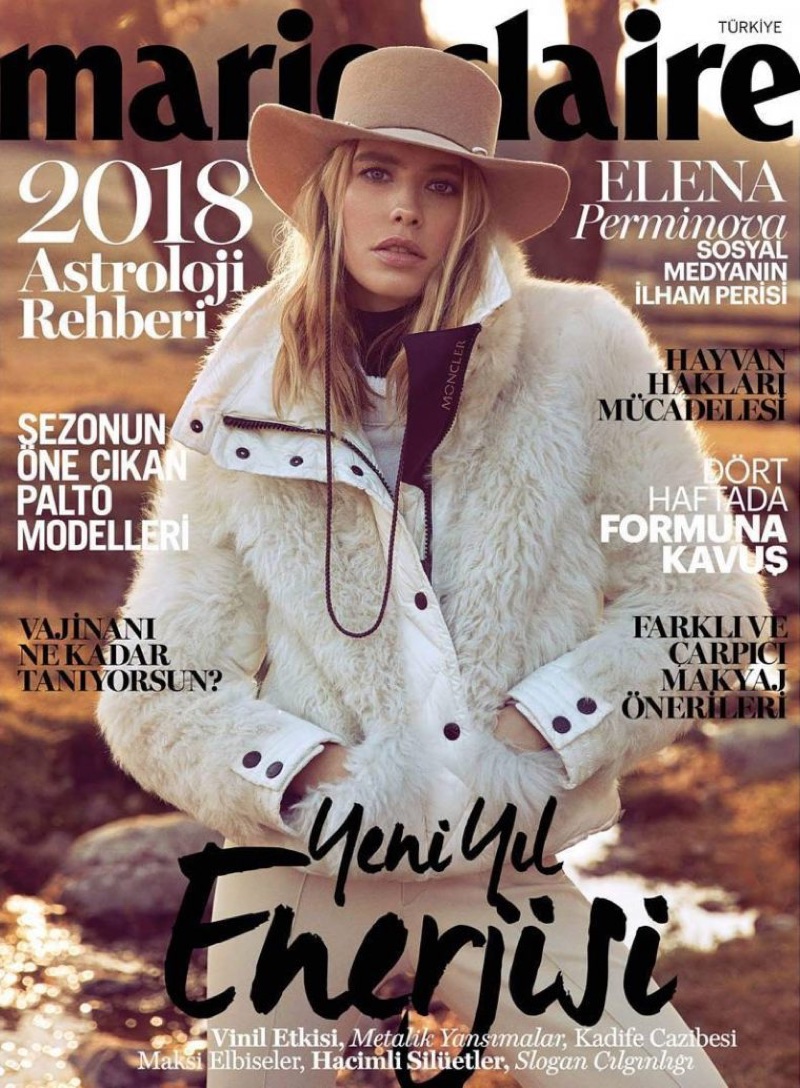 Categories

New Posts

Hot Posts

Tags